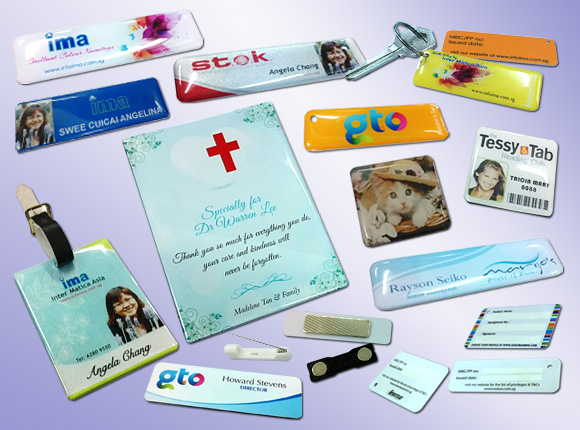 .
Name Tags
Key Tags
Luggage Tags
Golf Tags
Gift Tags
Personalise Tag
Magnet Tags
Memory Tags
Appreciation Plague
.
Plastic Name Tags with and without Epoxy Coating (With Full Color Logo, Photo)
Tag fasteners (Magnet, Lock Pin, Pin with Clip)
Name Tags are essential in our everyday living and in current business world. Name Tag helps to foster a connection between you and your customer. It lets your customer feel comfortable to know who you are to help them and service their needs, which gives your business a positive and professional image.